Mês da máquina de costura no Sew, Mama, Sew
The Sew Machine Meme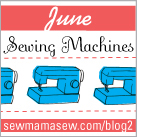 Para o mês da máquina de costura, o Sew, Mama, Sew está com esse questionário de perguntas sobre a sua máquina, o que você gosta e o que você não gosta nela.
Seguem as minhas respostas, em inglês e português.
What brand and model do you have?
Qual marca e modelo você tem?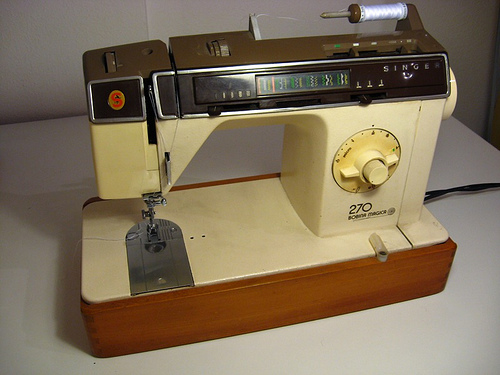 I have a beautiful Singer 270, from the late 70s.
Tenho uma linda Singer 270, do fim dos anos 70.
How long have you had it?
Há quanto tempo você tem essa máquina?
It has been in my family for almost 30 years but it's officially mine for a year.
Essa máquina está na minha família há uns 30 anos, mas ela é oficialmente minha há quase um ano.
How much does that machine cost (approximately)?
Quanto ela custa?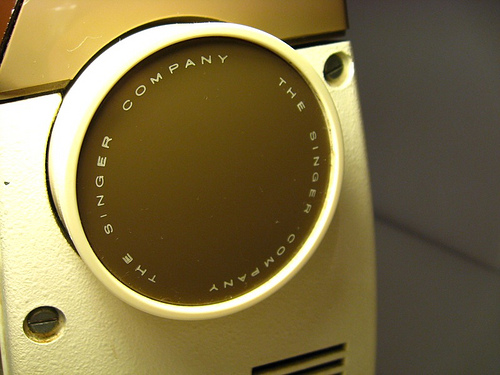 I have no idea. I wasn't even born and my mom says she can't recollect it.
Não tenho idéia. Eu ainda não tinha nascido e a minha mãe diz não lembrar.
What types of things do you sew (i.e. quilting, clothing, handbags, home dec projects, etc.)?
O que você costura (quilting, roupas, bolsas de mão, coisas pra casa etc)?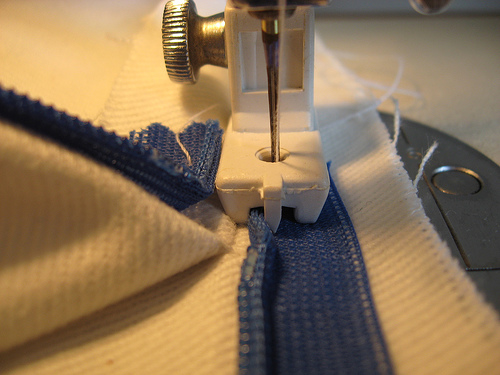 I would say home dec projects are my favorite but it's probably because I have a brand new apartment and I'm not done with the decor yet.
Eu diria que projetos para casa são meus favoritos, mas isso deve ser porque eu acabei de me mudar pra um apê novo e ainda não terminei a decoração.
How much do you sew? How much wear and tear does the machine get?
O quanto você costura? E quando a máquina se desgasta?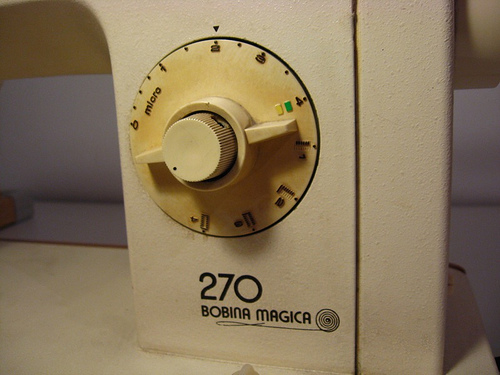 My goal is to accomplish at least one weekly project. The machine is up to it. She is a real warrior and got through the last 30 years in a pretty good shape.
Minha meta é terminar pelo menos um projeto por semana. A máquina segura a onda. Ela é uma guerreira e se mantém firme há 30 anos.
Do you like/love/hate your machine? Are you ambivalent? Passionate? Does she have a name?
Você gosta/ama/odeia a sua máquina? Você é ambivalente? Apaizonada? Sua máquina tem um nome?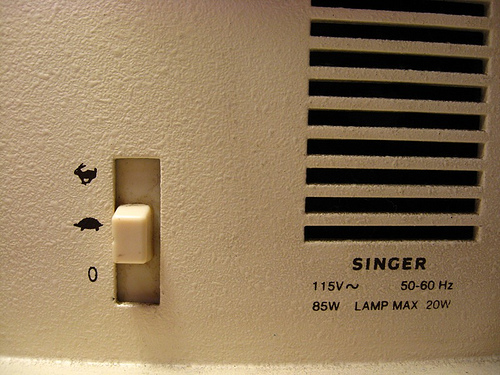 I love it. It's nearly a family memorabilia.
Eu amo a minha máquina. É quase um patrimônio de família.
What features does your machine have that work well for you?
Quais as features que você mais gosta na sua máquina?
It's not a feature but I can say that it works well for me because it's really tough. I'm not quite a delicate and cautious person and it will never survive me if it wasn't a hardcore machine.
Não é bem uma feature, mas o que ela tem de melhor é robustez. Eu não sou muito delicada nem muito cuidadosa e ela não teria sobrevivido se não fosse uma máquina hardcore.
Is there anything that drives you nuts about your machine?
Tem alguma coisa que te deixa louca nela?
It's really heavy. It could be a little bit lighter so I could move it without getting exhausted.
Ela é muito pesada. Se ela fosse mais leve eu poderia movê-la sem ficar arrasada.
Do you have a great story to share about your machine (i.e., Found it under the Christmas tree? Dropped it on the kitchen floor? Sewed your fingernail to your zipper?, Got it from your Great Grandma?, etc.!)? We want to hear it!
Você tem uma história bacana pra contar sobre a sua máquina?
Well… It was my mom's first machine and she bought it before having me. I can say this machine sew my childhood.
Bom… Ela foi a primeira máquina de costura da minha mãe e foi comprada antes de eu nascer. Posso dizer que essa máquina costurou a minha infância.
Would you recommend the machine to others? Why?
Você recomentaria essa máquina para outras pessoas? Por que?
Sure. If your mom has one, don't ever let her throw it away. It's a nice tough machine and won't let you down.
Claro. Se a sua mãe tem uma, nunca a deixe jogar fora. É uma máquina boa e forte, que não vai te decepcionar.
What factors do you think are important to consider when looking for a new machine?
O que você julga importante na hora de comprar uma máquina nova?
I have no idea because I never had to buy one. I would probably try to get some help in the internet.
Não sei porque eu nunca precisei comprar uma. Se precisasse, eu procuraria ajuda na internet.
Do you have a dream machine?
Você tem uma máquina dos sonhos?
Not really… But when my machine dies I will probably look for one with lots of decorative stitches.
Eu diria que não… Mas se a minha morrer, provavelmente eu procuraria uma com muitos pontos decorativos.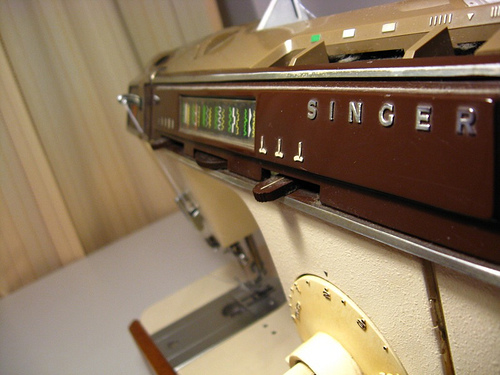 Para participar é só responder as perguntas no seu blog.